Puma FC Soccer Philosophy – SOUTHAMPTON FC ACADEMY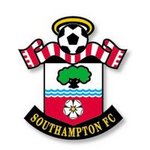 Puma FC Recreational CUBS Soccer:
This Puma FC program is designed to provide the opportunity to participate in the game of soccer in a no-pressure atmosphere where enjoyment and fun are the biggest drivers with the best training by professionals. This Puma FC program is a step above any other Rec program as it gives the best training and still plays games in fun teams and leagues. This program is created for Pre-Kindergarten to 4th grade boys and girls. Puma FC believes that the CUBS program is an essential part of our clubs philosophy because it teaches the kids about the game of soccer in a fun way and creates a long lasting passion for the game. These teams are selected regardless of the player's abilities and skills and based on who their friends are or where they go to school. Recreational teams are coached by motivated Puma FC approved parents, with the practices and sessions being run by Puma FC Professional Coaches. All teams will participate in NEU Rec league at Mohawk Park or through Johnson County Parks and Recreation Program. Practices are schedule by the league coordinators with Puma FCs and coaches input.
PUMA FC SOCCER SCHOOL U8 to U12
U-08 to U-12 Premier Teams = Academy, Pre-Academy, & Friends Play with Friends
Puma FC believes that players at this age should be on the same teams with their friends. Although we do hold tryouts for these age groups we do NOT separate based on skill and like to group friends with friends. We NEVER cut players from the team at this or any other age group. Because we introduce the Southampton Academy training curriculum at this early age level you can be assured that kids will master the necessary skills to be able to progress to the next level. This is why we encourage players to play with friends because we believe that this training mixed with an positive environment with their friends creates confident players who are not afraid to experiment and making mistakes on the field. This is the way players develop best.
For some players it is more beneficial to stay for one more season on a team where they feel very comfortable and confident, while others might be interested in a more challenging environment. That's why Puma FC offers two options for the players who are U11 and U12:
1) A detailed tryout in a relaxed and fun atmosphere
2) The opportunity to continue playing with friends
Communication with parents is the key to this process. Since players develop at different times, we discuss with parents the best possible option for their child. Players will continue having exceptional coaching on all teams, and will be equally prepared for the full-field size game. Regardless of whether they are on a select team or playing with friends, both will be utilizing the same Southampton Academy training system and will develop and learn the necessary skills to advance to the next level.
U-13 to U-18 Premier Teams = Open Tryout, Academy, Pre-Academy, and Premier teams
At this time placement on the team is solely based on skills learned in previous years and all players will be participating in the open tryout. For those who want to have an opportunity to play in high school and beyond, this is necessary to up the training to more intense and frequent training's. These players will have the opportunity to continue their Southampton Academy curriculum training and to advance to the next level.
Southampton Pro Academy Teams:
Puma FC is an affiliate of "Southampton Pro Academy".
We have kids playing from U13 through U19.
What is this Southampton Pro Academy about?
NATIONAL LEVEL TEAMS
HIGH LEVEL TRAINING
PLAYER DEVELOPMENT
COLLEGIATE EXPOSURE for PLAYERS
COLLEGE PLAN for EACH PLAYER
Southampton Pro Academy is the highest level of training you can receive directly based off Southampton FC Academy curriculum.
"Southampton Pro Academy" is open to ONLY those boys and girls who want to play D1, D2 or professional soccer.
Once you are selected to a team, Southampton Pro Academy will support your potential for the full duration of your soccer experience through high school, college and professional, and even through retirement. We believe in our process and our development programs. They are proven! We are committed to making you better and helping you achieve your goals.
We want every member of the Academy to succeed. When you succeed, we succeed.
Community:
Puma FC believes that every child should have the opportunity to play the great game of soccer and experience all the mental and health benefits of playing the game without paying to play. This is why we have created Puma FC Foundation and our "Chance 4 All" program. As a Charity 501c3 extension of our premier soccer club, our mission is to utilize soccer as a tool to affect global change and reach under served communities by acting locally. This includes full player and team sponsorship with our work with US Soccer for Success program. All this is accomplished through the use of the game of soccer.
Our current and past partners in these efforts include Mattie Rhodes Community Center, Verizon Wireless, Overland Park Regional Hospital, Hickman Mills School District, Operation Breakthrough, Linwood YMCA, A.C.E (African Centered Education), & NIKE.
Please help our cause and click the link below to donate now.